Skilled & Experienced Movers In Richmond, CA
You may have already moved once or twice, so you know how much work is involved during the process. Buying boxes, packing everything up, moving to the new place, and unpacking it all again. On top of it, it takes weeks before you're settled. To make it less stressful, it is better to consider professionals doing the job for you.
When you are looking for movers that won't charge you an arm and a leg, call Dywer Movers. Our team is here to make your moving day hassle-free. We'll make sure your belongings are packed up safely, loaded onto the truck, and unloaded again with care at your new property. We aim to make your move go smoothly. Not only do we offer high-quality moving services in Richmond, but our prices are very competitive too!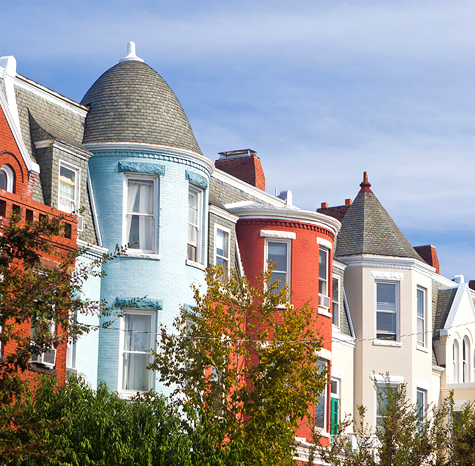 Are You Moving In Richmond, CA?
Located in western Contra Costa County, Richmond is an exciting place to live, work, learn and visit. The city is culturally diverse, with a variety of art, entertainment, and recreational venues. The city is known for its festivals which celebrate the rich history of the city.
Although moving to Richmond is no different in terms of cost, the place is totally worth living in because of the high per capita income and the suburban feel this place offers you. The most surprising thing that encourages many people to move here is the cheap housing that is quite atypical of the region. Whether you are moving locally in Richmond or to Richmond, we are your trusted movers.
Our Moving Services
At Dywer Movers, we are a team of professionals committed to taking the stress out of your move. No matter what you're moving or where you're moving it to, we can help. Our goal is to get you moved faster and keep it seamless throughout the entire relocation process.
Residential Moving
The stress about moving your house makes you want to pull your hair out. When you need to move your house with care, turn to Dywer Movers for help. We believe that hiring professionals don't have to break the bank. We offer great value for your money by exceeding your expectations. Trust us; we are your local movers who are not afraid to get their hands dirty to help you move. Our movers are experienced and reliable, trustworthy, and affordable. From estimating the time of your move to packing your stuff and loading it in the truck, we'll take care of everything. 
Commercial Moving
Moving your business is a big job that requires careful planning and execution. You want someone with experience to help ease the process. If you're planning to relocate and want your belongings safely transported, you can't risk having them lost or damaged during transit. Our team of commercial movers will plan and execute your office or business move from start to finish, allowing you to focus on more important things. We handle all aspects of the move from packing to storage to delivery and assembly. You will have experienced, trained movers handling your most precious belongings with care.
Moving Labor Help
Moving large items is risky unless you have help from experienced professionals who can lift and carry the item properly. Our moving labor company does just that. Let Dywer Movers make your move pain-free. Our moving labor services will help get you out of your house, into your new home and get you settled in before you know it. We offer services for residential, condo, and office relocations.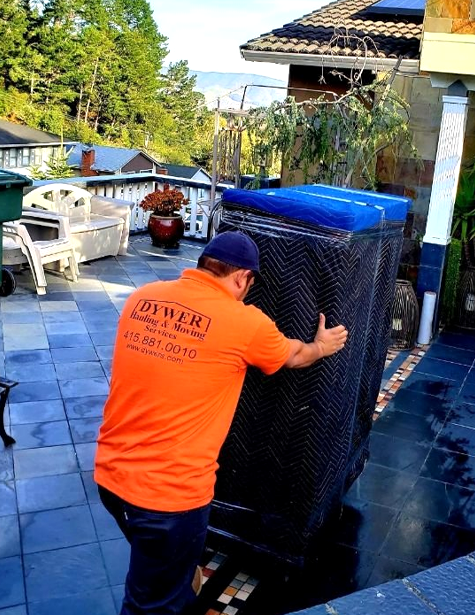 Moving is an experience that only the brave would willingly go through. The shock to your wallet, the backache and bruises, and the process of moving get too much to handle. You deserve a team of movers that puts your needs first. We work with you every step of the way to make sure your transition is smooth.
We know that there is a lot of competition within the moving industry, so we work hard to deliver quality results. We strive to exceed our customers' expectations from start to finish by treating their belongings as if they were our own. We promise that all your belongings reach their destination in one piece.
Getting great service doesn't have to be expensive. The cost of hiring movers is all too often what stops us from getting the move we really want. Our services are backed by years of experience and training. That is why we understand exactly what you need and what would be best for your move. All our work starts with a conversation where we'll learn more about the details of your upcoming move. We listen carefully and then plan, work out how to help, and give you an onsite estimate. We take care of everything, so you don't have to stress about any part of your move.
Most people underestimate the amount of stuff they have. Things build up over the years, you move house, and suddenly, there's no room left to put anymore. Solve your storage problems with Dywer Movers. We'll come over, pack everything up for you, and store it away. And since we're cheap compared to other storage facilities, the money you save can be spent on the things you really need. We will take care of your belongings while you relax and take care of other things.
Licensed & Insured Movers
If you're looking for the best movers in CA, look no further! Whether you are moving locally or long-distance, our network of trusted movers has you covered. At Dywer Movers, we are a team of skilled movers and packers ready to make every move seamless. All our movers are heavy-weight lifters, ensuring that all your hefty items will be loaded, moved, and unloaded without any damage. Our movers and truck drivers are all licensed and insured. Our team can handle anything from your smallest item to your biggest piece of furniture. No move is too big or small for our movers to handle!
Our Moving Locations IN
California
SAN JOSE
HAYWARD
SAN LORENZO
MILPITAS
San Rafael