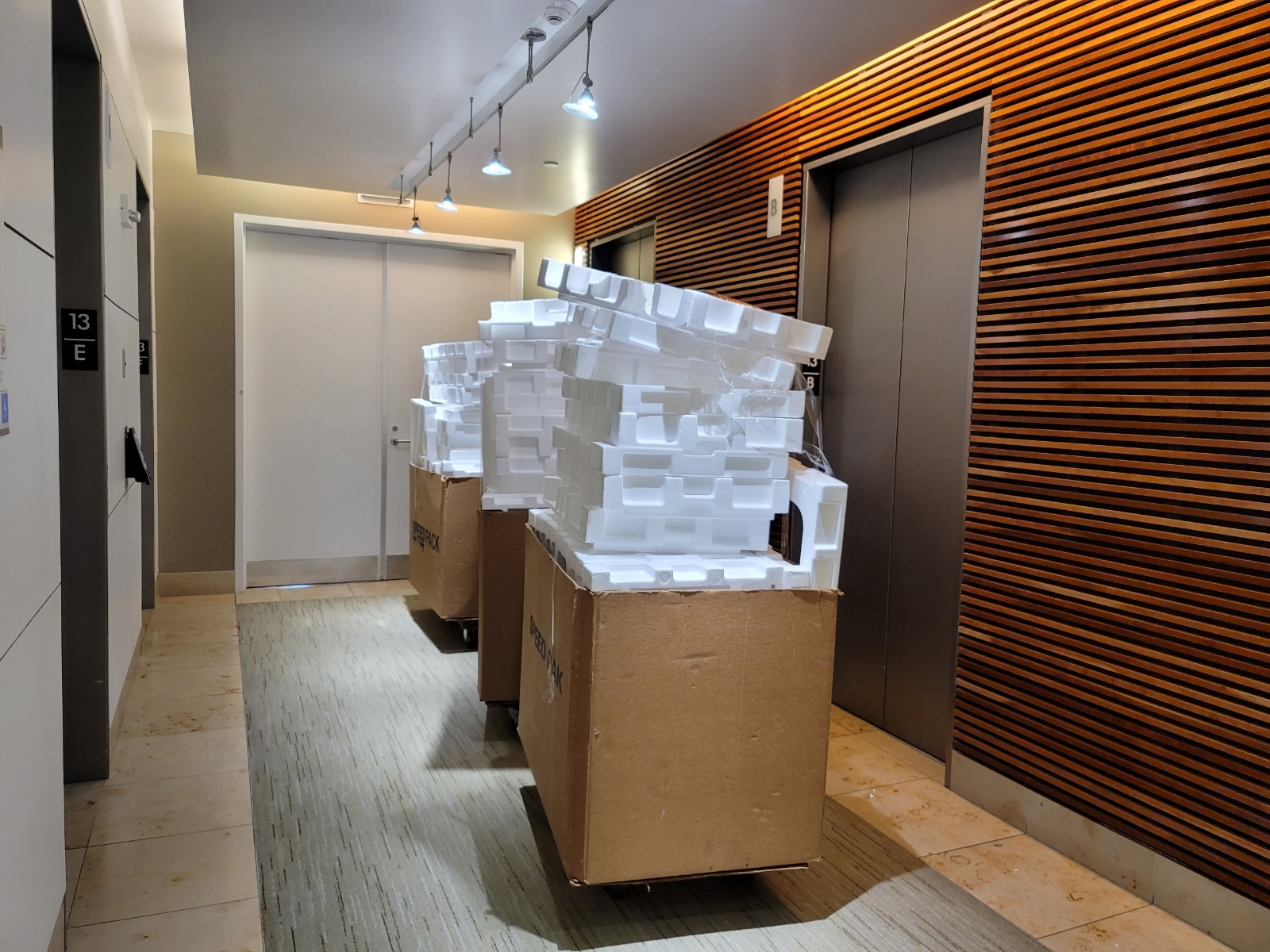 Hauling
Hauling is hard work. It's also time-consuming and requires a certain skill set – more than flipping a switch on a truck and pushing a button on your phone. You have to know what you're doing – or otherwise, things could get ugly and expensive unbelievably fast.
Have the time, resources, and skills to take care of your own hauling? Lucky you! For the rest of us, though… well let's just say that sometimes you need to call in the pros. Take the guesswork out of your next hauling situation by contacting DYWER. We offer residential, commercial, industrial, carry-all, and any haulage service you could possibly need at rates that won't break your bank.
How can our hauling services ease your life?
Moving sucks. Well, it does if you don't have the right service backing you up. Ever get the feeling that you're not being taken care of?
Whether you're moving a small apartment or multiple warehouses, we have the fleet to complete your job. Plus, we also deal with logistics and other services if you want to take care of just one part of the move. We specialize in long-distance hauling for road moves, and we're experts in shipping and storage, too.
Let us help you take care of everything, even the things that seem insignificant. From packing to planning to replacing items damaged during the move, our team is here for you until all your items are safely placed
Residential hauling service
Getting rid of junk can be super frustrating. Especially when your home is bursting at the seams with all kinds of items for disposal. You pay a hefty fee to get your trash hauled away, then have to wait for weeks to get it picked up. It's not fair. What if there was a better way?
Hire the best hauling company around! Delegate your junk removal services to us and let us do the rest. We've got years of experience in residential and commercial junk removal, so you can trust that we've seen (and removed) almost anything. Let us get rid of your junk today!
Calling a garbage company and choosing from a menu of services you want – or need – is a real pain.
Who wants to choose between getting their place cleaned out before they move? Or hauling out trash left by a hoarder? If you're looking for a residential hauling service, call Dywer hauling service instead. We provide exactly what you need when you need it. We customize our services for each job, so we match the right amount of help with your specific needs. Our crews are efficient and always check first with you before taking any additional actions. When they finish the task we've been assigned, we leave the space just as if we hadn't been there.
Commercial hauling service
Is your business spending too much money on commercial hauling? Are you struggling to find an efficient and professional commercial hauler? When it comes to commercial hauling, it's a necessity that doesn't have to blow your budget! That's where we come into play. Here at Dywer Hauling Service. We ensure your business experience with us is quick and easy.
Nothing good comes from a pile-up. But no one wants to pay the expense of hiring a professional commercial hauler, either. That takes up valuable time you might be able to recoup by playing beer pong with your buddies. Let us do all the heavy lifting for you! With Dywer hauling service we offer a flexible package that will save you time and money. If you're tired of your business getting stuck in the mud, contact us today for your free no-obligation quote.
We understand how difficult it is for businesses to trust a hauling business. Our drivers are trained and background checked prior to getting behind the wheel of one of our service trucks.
We provide a strong guarantee on our services, we guarantee to pick up or you pay nothing, we guarantee within four hours or you pay nothing, we won't accumulate an hourly rate if we miss our guaranteed time limits.
Real estate hauling
Hefty prices from professional movers. Affordable hauling services with the convenience of unskilled labor. We're a family-owned and operated company, offering real estate or renovation debris hauling at a competitive price with our unique formula for affordable rates. We offer estimates at no charge and pay top dollar for good scrap metal. If you're in the process of moving or renovating, we can assist by providing bulk moving or trash hauling services as well as bulk removal of unwanted rubbish, furniture, and larger items. Check out our services and contact us today!
Hauling takes time, it's hard work and the trucks are expensive. There has to be a better way.
Dywer Hauling is the answer and the new way to haul your stuff or junk. Do you want to get rid of it? Let us haul it! From 1st stage cleanouts to estate cleanouts, Dywer hauling services can handle it well! source for hauling your unwanted property regardless of location or nature. We will always show up on time when you need us the most! That is our promise.