Top Quality
Hauling Services In Berkeley, CA

---
We know that looking for a reliable hauling service can be a stressful and time-consuming process. That's why we have created the best hauling services in Berkeley, CA, to help you move with ease. Dywer Hauling and Moving Service have got the experience, the tools, and the dedication to make your move as easy as possible—and we'll work with you to make sure that happens!
We offer a wide range of options to meet your needs, including:
Local and long-distance transportation of goods and materials

Lifting, moving, and positioning of equipment or materials

Cleanup services after construction or demolition work are completed
Contact Us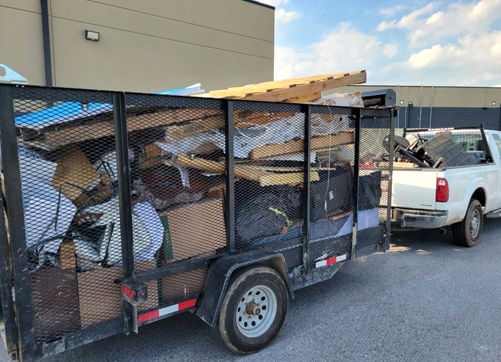 Our Hauling Services
If you're looking for a residential or commercial hauling service in Berkeley, CA, you've come to the right place. Dywer Hauling and Moving Service offer many different services to help you get the job done. Whether you need us to haul your trash or haul garbage from your business, we can help.
Our drivers are trained in safety protocols for transporting hazardous materials. Moreover, our fleet is kept up-to-date with the latest equipment and technology so that we can provide the best service possible. So don't think anymore; if you need us then call us right away. 
Commercial Hauling
Commercial hauling services are a great way to get rid of junk and unwanted items from your office or warehouse. We'll come to your business and take away all the trash, whether it's old appliances, furniture, or construction debris. We have trucks that can hold a lot of stuff, so we can take everything away at once! 
So if you are searching for a responsive, efficient, and affordable company to do that for you, then Dywer Hauling and Moving Service is the best choice.
Residential Hauling
When you need to move large pieces of furniture, appliances, or other large items, you don't want to be stuck trying to do it yourself—especially when you need to get the job done right away.
At Dywer Hauling and Moving Service, we offer professional hauling services in and around Berkeley, CA. We can help you with everything from moving furniture into your new home to getting rid of old appliances that are no longer useful in your life.
We have extensive experience with all kinds of hauling jobs and know how to get the job done quickly and safely so that you can focus on more important things!
Why Choose Us?
We offer commercial hauling and residential hauling services that will make your relocation easy and stress-free. We pride ourselves on our commitment to providing personalized service, from packing to loading and unloading, so you can focus on what matters most in your list. 
Moreover, our trucks are fully insured, licensed, and equipped with GPS tracking systems. You can rest assured that your belongings will be handled with care.
Contact Us
At Dywer hauling and Moving Services, we offer Hauling services in San Francisco, Richmond, San Rafael, Oakland, Fremont, and Daly City, South San Francisco, as well as Brisbane, Berkeley, Millbrae and San Bruno, Burlingame, San Mateo, San Carlos, Palo Alto and Mountain view, Sunnyvale.
Our HAULING Locations IN
California
PACIFICA
ALBANY
SAN BRUNO
ALAMEDA
DALY CITY
BRISBANE
MILLBRAE
BURLINGAME
SAN MATEO
SAN CARLOS
FOSTER CITY
BELMONT
SAN JOSE
REDWOOD CITY
MENLO PARK
MOUNTAIN VIEW
SUNNYVALE
SANTA CLARA
HAYWARD
SAN LEANDRO
SAN LORENZO
MILPITAS