Qualified Movers In Berkeley, CA
Whether you are moving to or from Berkeley, CA, you likely have plenty of concerns about how to handle your belongings safely and ensure that your move goes smoothly. Wouldn't it be great if someone could answer all your questions and address your concerns before, during, and after the move?
That's where Dywer Moving Services come in. We are a Berkeley moving company the can make the situation easier by handling your move from start to finish. We understand that you have a lot to manage while relocating; that is why we offer customized solutions to fit all your needs. Our goal is to ensure that you get settled down in your new place without any hassle. So, when you need reliable movers nearby in Berkeley, CA, we are the ones to call. 
Welcome to Berkeley!
Berkeley is a beautiful city located on the eastern shore of San Francisco Bay. The city is known to be the food hub because you'll find food trucks on every street and a lot of ethnic restaurants. So, if you are a food lover, moving here will be the best decision. With a total population of 124,321 according to the 2020 census, you'll find this city with the friendliest neighborhoods, such as Berkeley Hills, South Berkeley, and Elmwood. Summers are usually cooler than the typical Mediterranean climate. However, winters usually bring rainstorms. 
Moving Services We Provide In Berkeley
With Dywer , you won't have to lift a finger because we'll take care of everything. We are a full-service moving company offering a versatile range of services to make every move easy and seamless. Our movers will be there from the initial consultation to unboxing the last packed box!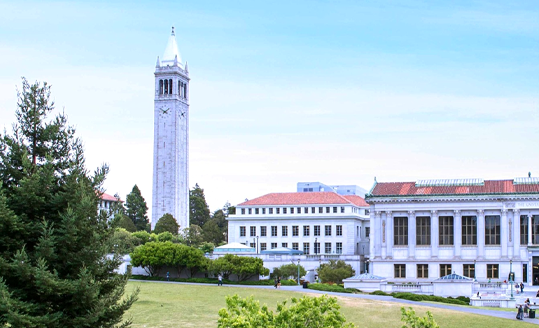 Residential Movers Berkeley
We understand the stress when you are moving into a new house. It can be physically tiring and emotionally overwhelming to settle down in a new place. Our movers are here to lighten the burden off your shoulders. We come prepared with all the tools needed for the job. Whether you need packing, furniture assembly, disassembly, loading, or unloading, we've got your back. Our movers are all heavy-weight-lifters, so don't worry about your grandfather clock or grand piano getting damaged. When you book Dywer Moving Services for your next move, we will work hard to exceed your expectations.
Commercial Movers In Berkeley
Moving a business is undoubtedly a daunting task. There is a lot of work to do during a commercial relocation, but don't fret when you have us by your side. What makes us stand out from the crowd is that your business hours won't suffer. Wherever you are moving in Berkeley, our movers will assist you throughout. We will move you towards your future with the smoothest relocation you can experience. 
We ensure safe and on-time transportation of your business possessions, including office furniture, color copying machines, and computers. No matter if you are relocating a small office or a whole building, give us a call, and we'll handle the rest. 
Hauling Services
There comes a time when we need more space for new things but don't know how to do it. Whether you are downsizing a business or need to get rid of things you've hauled up over the years, you can count on our hauling services. Whether you have old furniture, piles of books, unused office chairs, or appliances, we can haul them for you. We can haul anything on a single call, be it recyclable waste, yard waste, or unwanted household items. 
Moving Labor Help
If you don't want us to cover the complete move, you can hire our hourly labor help with any step of your move. We can assist you by offering customized solutions designed for your needs. If you don't want to pay for the truck but need a hand for the heavy-lifting, we'll send our movers to load and unload your belongings. We ensure that your valuables are properly packed and safely transported to the new location. 
Junk Removal Berkeley
Decluttering the mess from your property is one of the hardest things to do. Let Dywer Movers take care of that for you. We take almost everything you want to dispose of, no matter how big or small it may be. Our team will visit you to provide you with the estimated time and cost it will take to get rid of the junk. We offer a range of junk removal services, including the following:
Mattress removal

Electronic waste removal

Furniture removal

Garbage removal 

Yard waste removal

Office renovation junk
We Are Reputable And Trustworthy
Dywer Moving Service take pride in being among the most trusted moving companies in Berkeley, CA. We are a locally owned and operated business operating in multiple areas of CA since 2018. Our satisfaction guarantee, competitive rates, and eco-friendly moving methods set us apart from the industry. We employ professional movers who are fully licensed, insured, and background checked. Your safety and the protection of your valuables matter to us the most.
Free Moving Estimates
Save time and money with Dywer Moving Services! We charge by the hour to avoid any surprises, so you can see exactly how much the move will cost before we start. Our flat-rate pricing allows you to better plan for what you really need. Our packing supplies are included in the service charges, so there are no hidden fees or extra charges on moving day. You can compare our rates with other service providers in the area because our prices are unbeatable. We don't trick you into offering low-cost and low-quality work. We are affordable yet reliable because we never compromise on quality.
A Stress-Free Move Guaranteed 
Moving is nerve-racking, no matter what the size or type. Whether you are moving local or long-distance, residential or commercial, it gets hectic to manage everything. You don't want to end up in a messed-up place with no one to help you when it is your last day to move. Our Berkeley movers offer pre-managed moves with guaranteed satisfaction. Book our services, and you'll see how efficiently we work. 
Our team is trained to handle any move efficiently, no matter if you have a day left or a week. We'll start by creating an inventory of all the items that need to be moved and packing them. We cover the bigger and heavier items to save them from scratches and cracks while loading and unloading. Not only that, but we also offer unpacking and furniture assembly to help you settle down as soon as you want! We have been making moving easy for years, and we can do it for you too!
FAQs
You don't have to pay the movers before the move. If the moving company asks for a down payment before the move, it can be a scam. Authentic relocating companies ask you to pay after they have moved you to the new location.
Most moving companies generally provide multiple types of insurance for your valuables, including limited damage liability, added valuation, and full value. If any of your belongings get lost or damaged during the transit, you'll get compensated for that according to the insurance offered. However, not all companies offer the same protection.
You often don't know the exact date of your move, which is why you overlook the need to book in advance. However, you should start contacting different moving companies a month before moving.