Your Trusted Movers In Albany, CA!
The world is small, but it's a big place to move. With all the hassle of managing time, hiring the right company, and packing all your stuff, moving is a great deal. Luckily, Dywer Movers has some of the most experienced and reliable movers in Albany, CA. Our goal is to minimize the stress that comes with any move by ensuring everything is done quickly and efficiently.
Your first step towards a seamless move begins here. Our professional and friendly movers will take the stress out of your move. So, whether you are moving across town or the country, we have you covered. Give us a call today for a guaranteed quote and ask about our moving discounts. We look forward to hearing from you!
Moving In Albany, CA?
Albany is the home to the Golden Gate Fields. The city is located on the east shore of the San Francisco Bay area in the northwestern Alameda County. It is a suburb of Oakland and considered the best place to live in California, with a population of more than 20,000. This destination features a picturesque location near San Francisco and the Golden Gate Bridge, which makes an ideal home base for exploring some of the most scenic natural attractions. Ocean View, Albany Terrace, and Hill Side are the best places to settle here.
Our Moving Services Include
Leave the hard work and legwork to us. We provide residential and commercial moving services for people throughout Albany, CA. So, sit back and relax while someone else takes care of your move. Whether you're moving down the street or across the country, we are available to help. Below are the services we offer:
Residential Moving in Albany
When moving house, you want a reliable company who will be there for you every step of the relocation. You don't want the hassle of taking time off work and arranging everything. Don't let another chaotic move ruin your day, and call us. Our team of well-trained, insured, and screened movers will treat your belongings with care. From packing and transporting everything safely to your new home, we'll complete the job on time. Our trucks are well outfitted and equipped with safety measures to ensure your belongings get to your new home promptly, safely, and in top condition.
Labor Services
Don't want to pay for a moving truck? Don't worry and call Dywer Movers for the best moving labor services in Albany. Our moving laborers can handle any size of residential or commercial move without any hassle. From initial planning to loading and unloading your belongings, we'll be there with you on every step. We'll assist you with the heavy lifting of furniture and appliances to make your next move smooth and stress-free. 
Commercial Moving
Move your business with confidence with Dywer Movers! We are dedicated to providing your business with top-quality commercial moving services. No matter the size of the move, we can handle it without breaking a sweat. We will take care of all your needs, from packing and storing your items to loading and unloading them into the trucks. We're fast, and on time, so your work won't suffer. With our full-service commercial moving services, you'll settle into your new office space in no time.
Hauling Services Albany
If you're downsizing, packing up some things like your grandfather's old books and record collection can be quite the challenge. We can make these moves easier, quicker, and less stressful with our hauling services in Albany, CA. We treat your belongings with the utmost care and respect. From start to finish, our process gives each piece of furniture special attention, so it arrives in perfect condition, just as it left.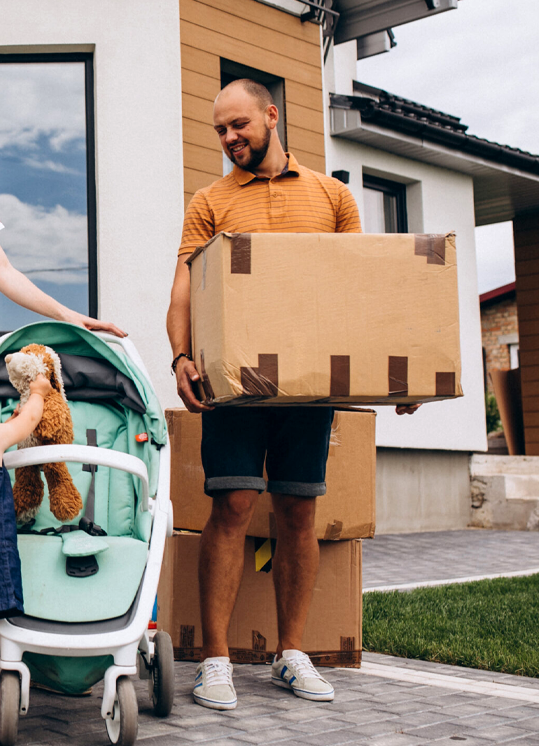 What Makes Us Different From The Rest
Our goal is simple: your total satisfaction. We are committed to moving you as promised and on time, every time. From our professional staff that assists in planning both large and small moves to our fleet of well-maintained delivery vehicles, the quality of our service is second to none. We make every move easier for our customers by offering quick response times, transparent pricing, and quality customer service.
Certified Movers
You don't want to deal with the hassle of dealing with unreliable movers, and that is where we come in. From the initial phone call through your final box being unpacked, our movers are committed to providing you with top-notch service. Our movers are carefully selected and trained to manage your possessions with care.  Our services are top-rated by our clients because we won't settle for anything less than perfection. All our movers, packers, and truck drivers are fully licensed, insured, and certified to move you anywhere in Albany without compromising your safety. 
Affordable Rates
While many options are available when considering movers, they all come with a high price tag. We know that moving is inevitable, but it doesn't have to be expensive. We have an affordable solution for you. Give us a call, and we'll visit you to give you an estimated cost beforehand. Trust us; there are no last-minute surprises when moving with us. We charge no hidden or extra cost.