Your Dependable Movers In Daly City, CA
Moving is stressful under the best of circumstances, and hiring the wrong moving company can make it significantly worse. No matter how prepared you are, unexpected delays and disorganization on the day you move can lead to missing or damaged items. Get rid of all the hassle and move with us!
At Dywer Moving Services, our goal is to remove as much stress as possible from your big day. We aim to give you an easy and hassle-free move. With years of experience in the moving industry, we have developed processes to execute our moving services seamlessly. You will find our staff friendly and approachable, who genuinely care about your day and aim to make it enjoyable and memorable.
We understand moving is more than just hauling boxes. That's why we employ experienced staff who pack, unpack and transport your items safely. We do everything to make the stress of relocation a thing of the past. Give us a call today to plan your move!
Are You Moving To Daly City?
Daly City is among the most populated cities in the San Mateo County of California. With an estimated population of 106 286, the city has a lot more to offer than you can expect. The city is bordered by several unincorporated areas in the county, including South San Francisco, Pacifica, and the town of Colma. Moving to this city can be the best decision because of the recreational options. You can enjoy shopping at the Serramonte Mall, spend a day with friends at the Classic Bowling Center or take your family to the San Bruno Mountain State Park. Southern Hills, Lakeshore, and, Hillside are some of the best neighborhoods in Daly City. 
Our Movers Are Experts In Offering:
Dywer Moving Services takes pride in being a full-service moving company aiming to make every move easier. No matter the size of the move, we have the trucks, equipment, and experience to handle it. Here are some of the major moving services we offer in Daly City:
Residential Moving Services
Whether you're relocating to a new neighborhood or from one state to another, the physical and emotional strain of moving is tough. Get relieved from worrying about your next move when you have Dywer Moving Services by your side. Our local residential movers will take every step from the initial assessment to the unpacking of the last box.
Don't stress about how your prized possessions will be moved from one place to the next without any damage. From packing and unpacking your belongings with the utmost care to ensuring all furniture fits where it is supposed to, we'll make this big transition smooth. We offer a hassle-free re-homing service for families who need last-minute relocation because we have its expertise.
Commercial Moving Daly City
When you need your business to expand enough to beat the competition, you need to relocate for improved work efficiency and upgrading. However, it can be the most stressful experience for you and your employees if things are not planned. You can't be lugging all your stuff from one place to the next without professional help, and that's when we come in. 
With years of experience in the industry, we take our job seriously. Our movers ensure that everything runs smoothly, even if it involves moving heavy items, fragile items, or technically delicate equipment like computers, servers, and filing cabinets. We specialize in large-scale commercial building moves and office moving in Daly City.
Moving Labor Services
Dywer Moving Services understands that every move is unique; that is why we offer customized solutions based on your needs. Whether you need us to pack your stuff or be there throughout the loading/unloading process, we've got your back. Our movers are known for their flexibility and on-time arrival at your place. As the most trusted movers in Daly City, we are committed to delivering the best quality services. Rest assured of working with licensed, insured, and background checked movers who will treat your move with utmost efficiency. Get ready to experience the best move of your life with our moving labor help!
Hauling & Junk Removal Services
Get rid of the extra clutter in your life with Dywer Moving Services. We are the premier choice for Daly City's residents when you need hauling and junk removal. We offer fast and affordable hauling and junk removal from residential and commercial customers. When hauling away the junk, you won't find a better service with local dumpsters or waste management than ours. Give us a call today, and we'll help you out of all the mess you have. 
Electronic waste removal

Mattress removal

Post-construction cleanups

Furniture removal

Storm debris removal

Yard debris removal

Garbage removal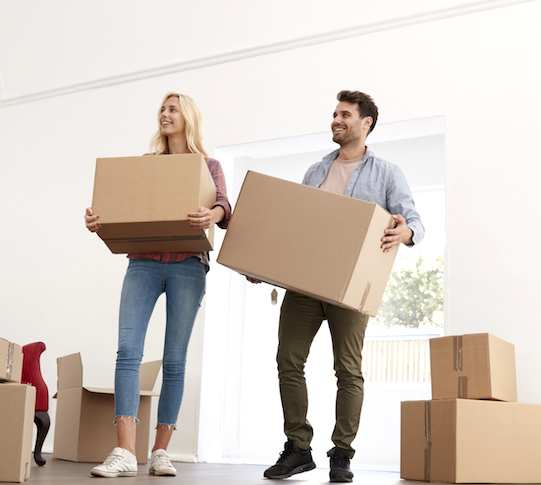 Move Without Disrupting Your Budget
Are you looking for moving companies that offer the best relocation solutions? Look no further because we are offering outstanding relocation service at reasonable prices. We believe that moving to a new place doesn't have to be a huge hassle. Our professional movers in Daly City provide everything you need for an affordable relocation, including packing supplies, free estimates, and background checks on staff. Unlike other moving service providers, we don't plan on keeping any last-minute surprises for you. We also accept multiple payment options, including credit cards.
The Smoothest Relocation You've Experienced!
Distance doesn't matter when you choose Dywer Moving Services. From local moves to long-distance relocations, we're here for you. Our trained movers understand that your possessions are important. That is why we take great care of everything during the moving process with our advanced dollies and furniture blankets, and padding covers. We are committed to providing our customers with impeccable service and customer support throughout the entire move process. 
Our crew of friendly and professional movers will transport your belongings from one place to another, be it down the street or across town. We make the moving process simple with our personalized approach and attention to detail. Just tell us where you want to go, and we'll take care of the rest!
Our Moving Locations IN
California
SAN JOSE
HAYWARD
SAN LORENZO
MILPITAS
San Rafael