The Qualified Movers You Need In Mountain View, CA!
When you're moving, it's not just about the destination—it's about making sure your belongings get there safely and in good condition. Dywer Movers is here to help. We offer affordable, stress-free local residential and commercial moving services. We have years of experience and have built our name on the quality of our work.
Our movers in Mountain View, CA, are pros at providing multiple services, including heavy lifting, comprehensive planning and coordination, and extra protection for your valuable items. We understand that every move is unique, so we work closely with our clients to customize our services to meet their needs. Our goal is to make your move as easy and stress-free as possible.
Trust us for your next move, and let us take the burden out of relocation. Get in touch for a free estimate!
Making Your Move Seamless!
We take pride in offering the best quality services at reasonable prices so that you don't have to worry about anything but getting ready for your new space!
We'll Make Residential Moves Fun For You!
We've been helping people move their homes for years, and we know what it's like to be in your shoes. We understand that you've got a lot of stuff to move—and it's not just about packing. It's also about ensuring everything gets where it needs to go safely and efficiently. Our moving services are designed to make the transition from one home to another stress-free. We'll take care of all the details so you can focus on what matters most: settling in and enjoying your new surroundings!
Why Dywer Movers
Free Onsite Estimates
we offer free onsite estimates so you can get an idea of how much your move will cost before you book it! And once we've completed the estimate, there's no need to worry about late fees or unwelcome surprises—we'll ensure everything goes off without a hitch.
Licensed & Insured Movers
We have licensed, insured, and background-checked movers who will ensure everything goes smoothly. Our staff is friendly and ready to help you get on track with this exciting next chapter in your life!
Fast & Efficient
We understand that you have to follow timelines when moving. That is why we don't waste time or delay your relocation dates. We are always on time, load your stuff on the trucks, and take you to your new space before you know it!
Expert Moving Labor, At Your Service
The physical strain of moving heavy furniture and appliances and the lack of flexibility with full-service companies can make your move a disaster. That's why we offer hourly moving labor service as a solution for those who want to take care of the planning and coordination themselves but still need help with the heavy lifting. This way, you can save money and have flexibility in choosing the number of hours you need our movers. Let us help you with the heavy lifting and make your move as easy and stress-free as possible.
Easing The Stress Of Commercial Relocations!
Relocating a business is an intricate and time-taking process. There's a lot to manage, from dealing with moving equipment and inventory logistics to the disruption to daily operations. Don't panic because Dywer Movers have it all under control! Our commercial moving services include meticulous planning and coordination, specialized tools and techniques for moving large and heavy items, and extra protection for your office equipment, furniture, and inventory. We work closely with our clients to minimize the disruption of their daily operations and downtime.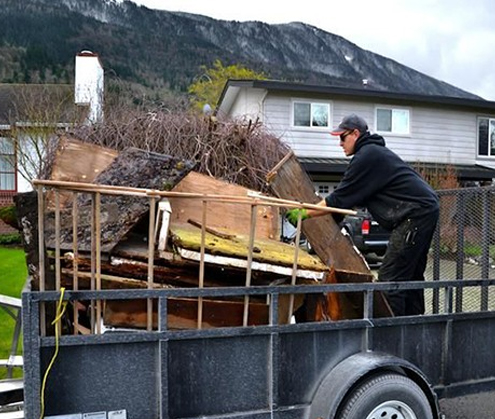 Junk Hauling Made Hassle-Free!
Are you overwhelmed about getting rid of all the unwanted items that have cluttered your space during the move? What's more, the cost of hiring a dumpster can disrupt your budgeting for the move. Don't worry because we'll take care of your junk.
From furniture and appliances to construction debris and yard waste, we can remove any junk you have. We also provide responsible and eco-friendly disposal methods for all items we remove, and we take care of all the heavy lifting and loading. Our team is well-trained, experienced, and equipped to handle any type of hauling job, big or small, and we can remove all your junk with minimal hassle.
Your Piano Is In Safe Hands!
Pianos are large, heavy, yet delicate instruments requiring extra care and expertise to move without any hassle. If you don't have the right tools and people for help, it can end up in chaos. You don't want it, do you? Dywer Movers understands that moving a piano can be a daunting task. That is why our professional piano movers use proper equipment and techniques to ensure your instrument arrives at its new location in the same condition it left.
About Mountain View
Mountain View is a beautiful city located in the heart of Silicon Valley, California, with a population of 82,376 This vibrant city is home to many technology companies, including Google and Linkedin.
You can expect a high quality of living with a diverse community, a strong economy, and a variety of amenities. From visiting the Computer History Museum to hiking and biking in the nearby foothills, there is a lot to do here. You can also visit Shoreline Park, which offers a great view of the bay and the nearby mountains. As for the climate, it receives low to moderate rainfall throughout the year, making it an ideal location for outdoor activities. The overall climate here is Mediterranean, with mild winters and warm summers.
Our Moving Locations IN
California
SAN JOSE
HAYWARD
SAN LORENZO
MILPITAS
San Rafael