About Us
Dywer is a local hauling and moving service with years of experience. We'll help you move better, whether you need help sorting through your stuff to decide what should go where or you need a quick pickup for an upcoming garage sale. If you have a large home or a small apartment, we're the team who will haul away all your garbage to get it out of the way – and back in the right place. We'll take care of all.
Moreover, we don't just hire any beat-up old truck and crew; all our trucks have GPS tracking devices. Also, all of our drivers have been background checked, carry insurance, uniforms, and are on time every time. Furthermore, our fleet of trucks was specially built to save gas while warehousing and carrying your valuable possessions.
We also recycle all used boxes for each move saving trees and helping the environment. We even donate 20% of our profit to charity organizations that will help the families and children of veterans in need.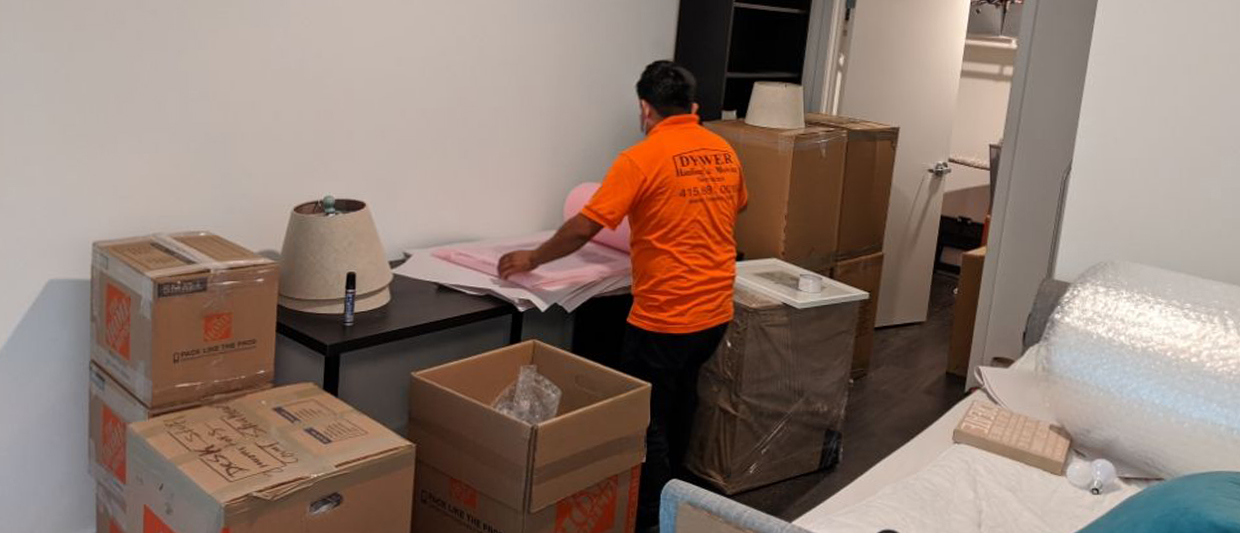 Have you ever tried to schedule a hauling or moving service? It can take hours of your time. Who has that kind of time on their hands? Also, you're up against the almighty moving company machine. We at Dywer Hauling want to help those who need a hauling or moving service! We understand as customers ourselves the pain of trying to get a company on the phone, and scheduling services is even worse. With Dywer Hauling, we've made it simple for you. All we need is an address and we do the rest. We work with your schedule and ours, eliminating waiting time for efficient hauling and moving services.
When you need to get the job done right, call Dywer. We offer easy-to-book online estimates, punctual and professional service, and a hauling and moving staff that is trustworthy and reliable. When you're looking for a local company that offers high-quality services at a fair price with fast, flexible scheduling, you can find us online or by phone at 415-881-0010