Trash


Hauling Experts In San Rafael, CA
---
If you have some junk taking up space in your home and don't know what to do with it, consider hiring Dywer Movers to remove it. We're a professional trash hauling service based in San Rafael, CA, and we're here to help you eliminate all your unwanted junk. Contact us today to learn more about our services or to schedule a free estimate!
We are experienced in providing large-scale junk removal services for commercial projects such as office cleanouts, construction debris removal, and home remodeling. Our team is also trained to handle residential junk hauling needs such as garage cleanouts and basement clear-outs. We provide free estimates and are happy to answer any questions you may have about our services before you hire us for your next project!
Contact Us
Benefits of Hiring a Commercial Junk Removal company In san Rafael.
There are many benefits to hiring a junk removal service like Dywer Movers, such as:
Save time and energy:
Clearing out all that junk can be a real hassle and take up a lot of your time and energy. But when you hire us to do it for you, you have to point us in the right direction, and we'll take care of the rest.
Avoid injuries:
Many people end up injuring themselves when they try to remove large pieces of furniture or other heavy items on their own. When you hire us, you can avoid this risk altogether.
Save money:
You may think that hiring a junk removal service is expensive, but when you compare it to renting a dumpster or hiring someone to haul away your junk, it's quite affordable. Plus, we recycle and donate as much as possible, so you know your junk is going to good use.
Residential Junk Hauling Process
Our residential junk hauling process is as follows:
1. Call us to schedule an appointment for the service you need. We will ask you what items you want removing from your home, and we will also ask about any special circumstances that may affect the removal process (for example, if stairs are involved). This helps us provide the most accurate estimate possible.
2. We will arrive at your home on time, and our team will start working immediately! If necessary, we may wait until after hours or on weekends so that we don't inconvenience anyone else in your neighborhood or building—but this depends on how busy we are that week or month, so it might take some time to find an open date and time slot!.
3. Our team will load everything onto our trucks using safe lifting techniques and secure racks where needed so that nothing falls off while transported. They will also use tarps were needed to protect any delicate items from weather damage during travel (such as from rain or snow).
Contact Us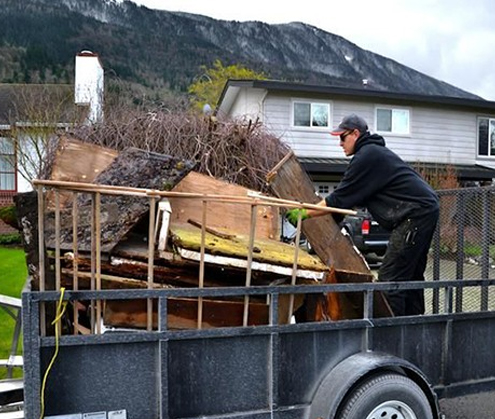 Our Commercial Junk Removal Process
If you own or manage a commercial property, you know that junk hauling is an inevitable part of maintaining the property. Whether it's old furniture, construction debris, or general trash, getting rid of commercial junk can be a major headache. But it doesn't have to be with Dywer Movers! Our commercial junk removal process is as follows
Schedule a Pickup
The first step is to schedule a pickup with our professional junk removal movers. We offer free estimates, so be sure to take advantage of that. Once you've scheduled a pickup, we will send a team of workers to your property to collect the junk.
Sort the Junk
Once the junk has been collected, it's time to sort through it and determine what can be recycled or donated. This step is important because it can help you avoid landfill fees. Our junk removal movers will do this sorting for you, but it's always good to double-check and ensure nothing gets missed.
Haul It Away!
After the junk has been sorted, it's time for the final step: hauling it away! Our workers will load everything onto their truck and take it away, leaving your property clean and clutter-free. And that's all there is to it!
Why choose Dywer Hauling Company in San Rafael?
There are many reasons to choose Dywer Movers for your junk removal needs, including:
We're always on time, and we'll work around your schedule. 

We're honest and upfront about our prices – no hidden fees or surprises. 

We're friendly and professional, and we'll treat your property respectfully. 

We're fully insured and bonded for your peace of mind. 

We have years of industry experience and know how to get the job done right.
So call us today
 to schedule a free estimate, and let us take care of all your junk removal needs!
At Dywer hauling and Moving Services, we offer Hauling services in San Francisco, Richmond, San Rafael, Oakland, Fremont, and Daly City, South San Francisco, as well as Brisbane, Berkeley, Millbrae and San Bruno, Burlingame, San Mateo, San Carlos, Palo Alto and Mountain view, Sunnyvale.
Our HAULING Locations IN
California
PACIFICA
ALBANY
SAN BRUNO
ALAMEDA
DALY CITY
BRISBANE
MILLBRAE
BURLINGAME
SAN MATEO
SAN CARLOS
FOSTER CITY
BELMONT
SAN JOSE
REDWOOD CITY
MENLO PARK
MOUNTAIN VIEW
SUNNYVALE
SANTA CLARA
HAYWARD
SAN LEANDRO
SAN LORENZO
MILPITAS