Expert


Hauling Solutions in Oakland, CA
---
If you're looking for a reliable hauling company, come to Dywer Hauling and Moving Service. We can help you get rid of your unwanted items quickly and ensure they get to their destination safely. We've been doing this for years, so you can trust us to get the job done right—and on time.

We know how important that is to be on time. So, when you hire us, we promise to be there for you, no matter what. If there's an issue with your move—whatever it may be—we'll take care of it. We're always thinking about our customers' needs and making sure they're taken care of completely. We don't just talk the talk when it comes to on-time moving—we walk the walk too!

Dywer Moving and Hauling Service is a reliable moving company in your corner, which is why we promise:
We'll be there by the appointed hour

We'll remove the furniture or appliance you need within the estimated timeframe

We'll unload everything exactly where you want it when we're done
Contact Us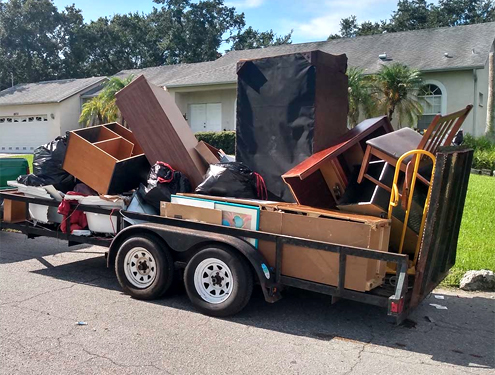 Our Services
Since getting rid of unwanted stuff from your house or office can be very stressful, tiring, and nerve-wracking, our hauling staff can easily take on any task, either big or small. We have assisted multiple businesses clear spaces, which was later used to increase their productivity.
Dywer Hauling and Moving Services offers both residential and commercial hauling services, so no matter what you need to be moved, we can help. From furniture to appliances, we can haul it all! And our competitive rates mean that you won't have to break the bank to get the job done right. So if you have a query and need our help, then don't hesitate to contact us.
Quick and Reliable Residential Hauling Services
When you throw away unwanted items, they end up in landfills, taking up space and releasing harmful toxins into the air and water. But when you hire us to haul away your unwanted items, we recycle or donate as much as possible. That means less stuff in landfills and less pollution in our air and water. It's a win-win!
So, hiring a residential hauling service is the way to go if you want to eliminate unwanted items. You'll save time and money and help the environment all at the same time! Call us today to get a free quote.
All You Need to Know About Our Commercial Hauling Services
If you manage a commercial property, chances are you generate a fair amount of waste. And, as anyone who's ever had to deal with an overflowing dumpster knows, getting rid of that waste can be a real pain. That's where Dywer Moving and Hauling Services come in. Our hauling staff will pick up your trash and haul it away, taking the hassle out of waste removal for you.
Moreover, the cost of commercial hauling services will vary depending on the size and frequency of service you need and the type of waste you're generating. Hence, we will tailor a service plan to fit your budget and needs if you want a custom plan.
Why Should I Use Hauling Services?
You should use hauling services for several reasons. First of all, it's more convenient than dealing with waste removal on your own. And secondly, it's usually more cost-effective to use a commercial hauler than rent a dumpster or pay for disposal fees at a landfill. Plus, by using hauling services, you can help reduce your business's environmental impact by recycling and composting your organic waste. 
Contact Us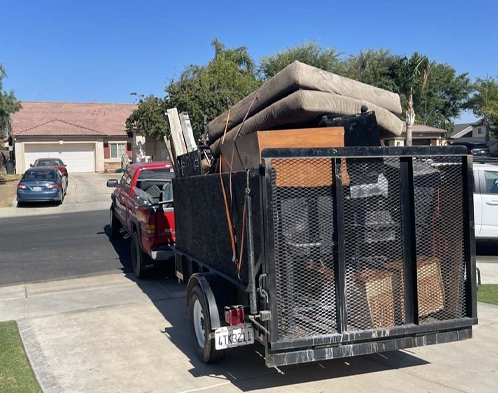 Affordability
We offer premium hauling services for residential, commercial, and more. We'll take care of everything from picking it up to moving it to recycling stations—all of which we do at no additional cost! We also provide free estimates and free quotes for all of our services.
Licensed and Insured
We're proud to say that we're amongst the few movers in Oakland who are fully licensed in the State of California. This means that when you hire us for your move, you can be sure that we meet all state regulations, including requirements like having a license to operate as a business within California and having insurance coverage that meets or exceeds state requirements.
At Dywer hauling and Moving Services, we offer Hauling services in San Francisco, Richmond, San Rafael, Oakland, Fremont, and Daly City, South San Francisco, as well as Brisbane, Berkeley, Millbrae and San Bruno, Burlingame, San Mateo, San Carlos, Palo Alto and Mountain view, Sunnyvale.
Our HAULING Locations IN
California
PACIFICA
ALBANY
SAN BRUNO
ALAMEDA
DALY CITY
BRISBANE
MILLBRAE
BURLINGAME
SAN MATEO
SAN CARLOS
FOSTER CITY
BELMONT
SAN JOSE
REDWOOD CITY
MENLO PARK
MOUNTAIN VIEW
SUNNYVALE
SANTA CLARA
HAYWARD
SAN LEANDRO
SAN LORENZO
MILPITAS